After wining the race for the president of united state of America ,The world most powerful person Brack obama has created few more world record on social media such as Facebook and Twitter .
Just post Four More Years -The Most Liked photo on Facebook Ever and it has taken place world records on world largest social media Facebook.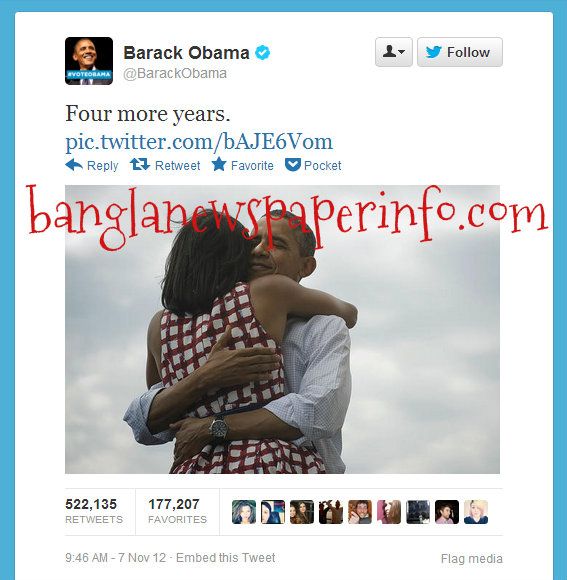 Another world record Brack obama has been created on Twitter .Four More Years -Maximum numbers of retweeted Tweet Ever by @BarackObama.